Rotary Bluetooth digital pressure gauge
Product Detail
Product Tags
MD-S281 Digital Pressure Gauge is a digital pressure gauge with built-in high precision pressure sensor, which can accurately display the pressure in real time, and has the characteristics of high accuracy and good long-term stability.
The digital pressure gauge is equipped with large size LCD LCD display, with zero clearing, backlight, switch on and off, unit switch, low voltage alarm and other functions, simple operation, convenient installation. The product uses integral shell adhesive, good shock resistance, can measure gas, liquid, oil and other non-corrosive medium of stainless steel. This series of products support Bluetooth applet configuration parameters, including: pressure value display, collection rate modification, zero clearance operation and other Settings.
MD-S281 digital pressure gauge is suitable for portable pressure measurement, equipment matching, calibration equipment and other pressure measurement fields.
Application of MD-S281 Digital Pressure Gauge:
1.Mechanical and electronic industry
2.Instrument and meter matching
3.Pressure laboratory
4.Automation of construction machinery
5.Instead of pointer precision pressure gauge, it can be used as standard pressure gauge to check the pressure transmitter and ordinary pressure gauge
Specification of MD-S281 Digital Pressure Gauge: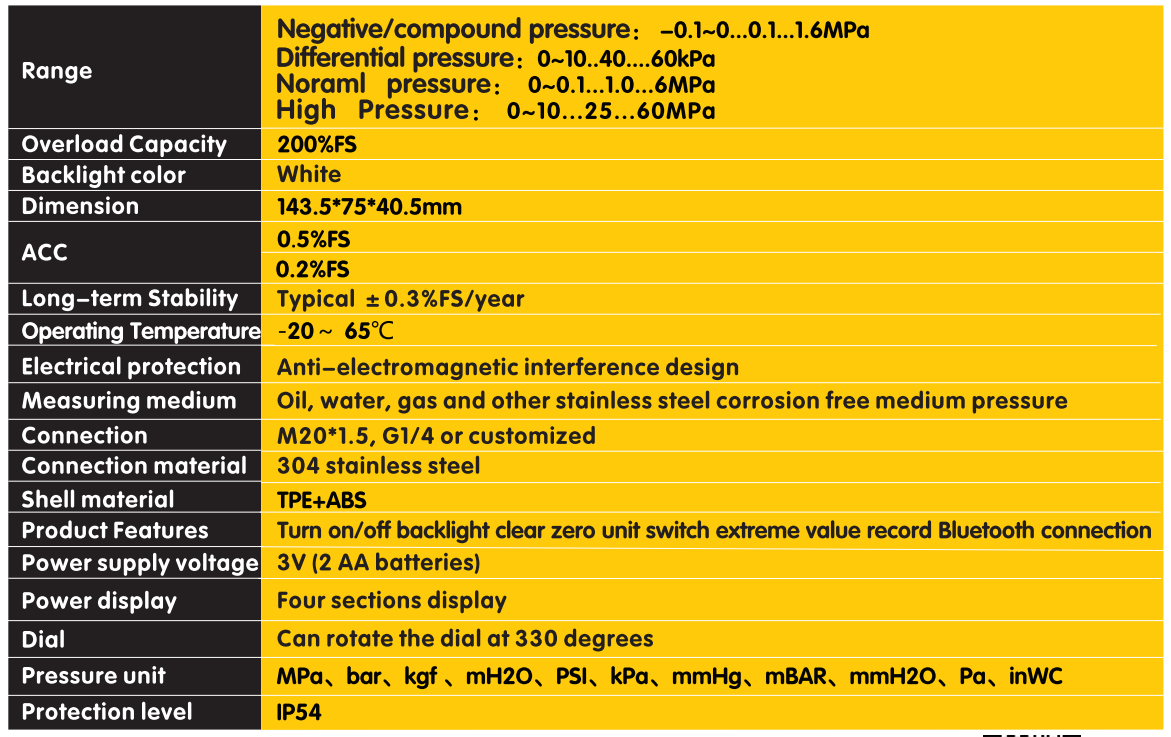 Size of MD-S281 Digital Pressure Gauge: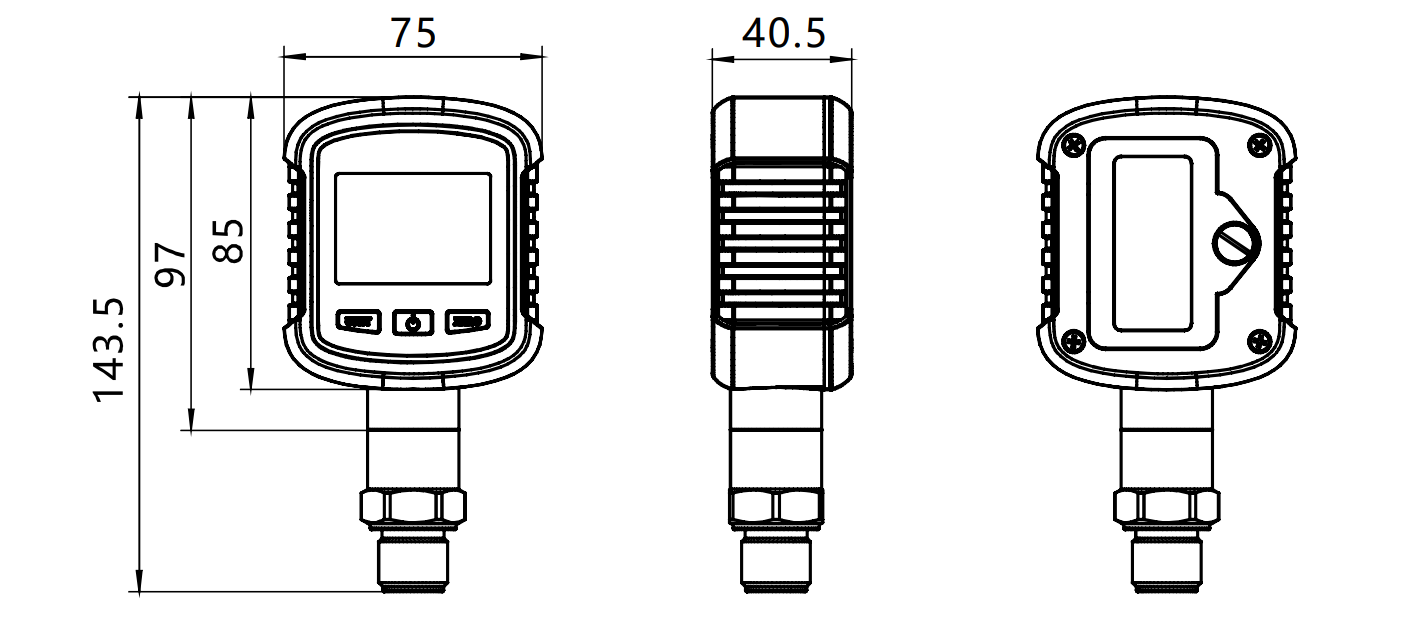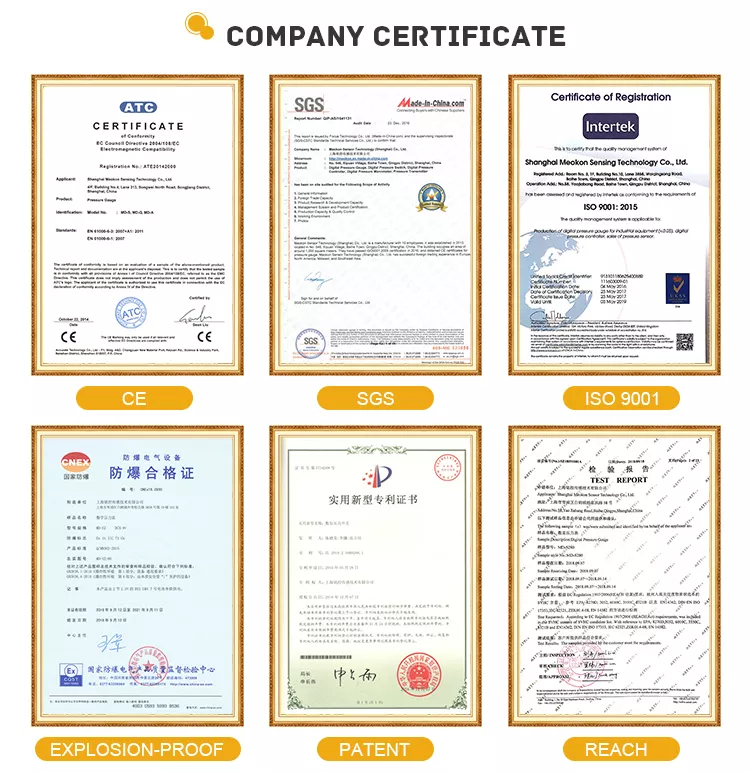 ---
Previous:
Meokon High Precision Integrated Compact Temperature Transmitter with PT100 Pressure Sensor MD-Ta
---
Write your message here and send it to us