In recent years, the global economic and technological development situation has undergone profound changes. Driven by a new generation of information technology and communication technology, my country's real economy has continuously improved its digitization, networking, and intelligence level. The digital economy has achieved rapid growth, not only in the old and the new. The transformation of kinetic energy has played a key role in the engine, and it has also become a solid support for the transformation and upgrading of traditional industries.
At present, the "new infrastructure" is accelerating the implementation of the new generation of information and communication technologies such as artificial intelligence, 5G, blockchain, Internet of Things, cloud computing, etc., innovation and breakthroughs are further accelerated, and the integration with economic and social fields is becoming more and more deep, promoting " "Internet of Everything" and the real arrival of the era of smart life. In this context, the rapid development of smart cities, smart security, smart transportation, smart fire protection, smart factories, etc., has continued to increase the demand for smart instrumentation.
Since 2019, the revenue of the domestic instrumentation industry has grown steadily, and the application of smart instruments and meters equipped with various advanced sensors has become more and more extensive. Obviously, a series of favorable factors such as the increase in market demand and the support of national policies have provided positive conditions for the development and popularization of intelligent instrumentation. In smart instrumentation, pressure gauges have always been an important subdivision area.
Industry insiders believe that with the continuous transformation of industrial manufacturing and changes in production and life needs, there will be more and more application scenarios that need to measure the tiny pressure of gas, steam, liquid level, etc., and this kind of instrument for measuring tiny pressure It is called a differential pressure transmitter. As a well-known domestic smart sensor-based interface service provider, Shanghai Mingkong has designed and developed the MD-S221 series of differential pressure transmitters in response to the above needs.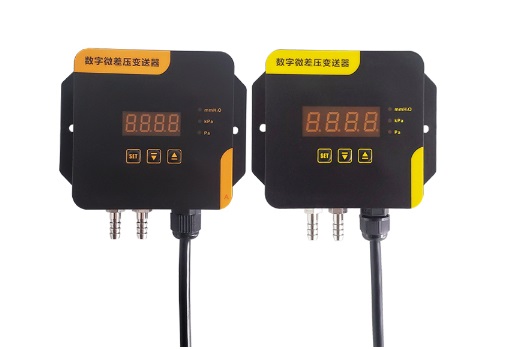 Starting from the actual needs of the market and customers, this MD-S221 series differential pressure transmitter of Shanghai Mingkong adopts the original imported differential pressure sensor as the pressure sensing element, and is equipped with ultra-low power consumption digital conditioning circuit, which has high precision, Key advantages such as good long-term stability, accuracy is better than 1% FS.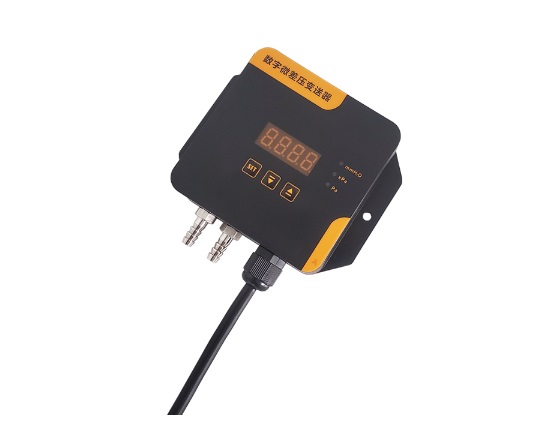 At the same time, MD-S221 differential pressure transmitter can realize four-digit LED real-time digital display of pressure; 4-20mA/RS485 output is optional; it also has functions such as unit switching and clearing; and supports address/baud rate/filter constant /Display digit setting (RS485 type); The product has anti-electromagnetic interference design to achieve stable and reliable data; it also has Exia IICT4 Ga explosion-proof certification.
In addition, Mingkong's micro differential pressure transmitter has a housing size of 83.7×83.7mm and is made of ABS material. It can achieve a power supply voltage of 12~28V and a working temperature of -40~80℃. It has the characteristics of a wide range of applications. It is especially suitable for fields that require micro-differential pressure monitoring, such as ventilation systems, fire and smoke prevention and exhaust systems, fan monitoring, air-conditioning filtration systems, etc.
---
Post time: Apr-28-2021