MD-S800V negative pressure/vacuum switch
MD-S800V digital display negative pressure controller, also known as negative pressure switch, vacuum switch.
MD-S800V vacuum switch is an intelligent control instrument integrating negative pressure measurement, display and control. It has the characteristics of simple operation, good shock resistance, high control accuracy, adjustable control range, and long service life.
The controller has various additional functions such as delay control, reverse control, three pressure unit switching, one-key error resetting, etc., and can replace mechanical vacuum switches and vacuum controllers. It can be used for various vacuum measurement. It can be used with various oil-free and oil-free vacuum pumps.
The vacuum pump is a large-volume and wide-ranging product, with a large output and low output value, but it is indeed an indispensable basic product that directly affects the performance and quality of vacuum complete equipment.
The vacuum pump market changes dynamically according to the needs of users. The main driving force for market growth comes from the rapid development of the semiconductor industry and the increasing application of dry pumps and molecular pumps.
At present, the global vacuum pump market has annual sales of approximately US$2 billion, with an annual growth rate of about 7%.
For small vacuum pumps, the current control is generally through a mechanical electric contact pressure gauge, which has low control accuracy and poor long-term stability. Shanghai Mingkong uses the principle of pressure sensor to design and develop an intelligent negative pressure controller. The MD-S800V intelligent negative pressure controller adopts the latest ASIC and high-precision pressure sensor design. Integrating display and control, this product is more convenient when setting negative pressure, has a wider adjustable range, higher precision, and higher accuracy and stability.
Applications: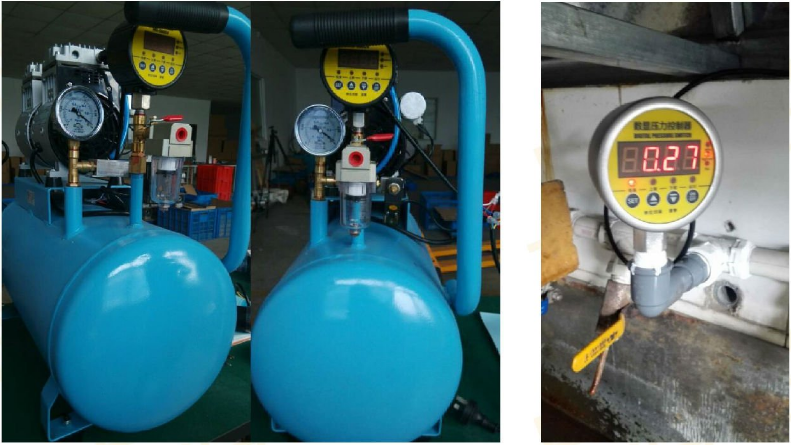 ---
Post time: Aug-26-2021